Web 2.0 : Webshots
Site Name : Webshots
URL : http://www.webshots.com
Description : Webshots Desktop, a free photo management application, combines wallpaper and screensaver functionality with tools for managing and sharing photos. The application offers slideshows, one-click photo uploads from digital cameras to online photo albums, and a feature that allows users to track and view the photo albums of their friends and family. Over 120 million copies of the Webshots Desktop client have been downloaded to user PCs, decorating computers worldwide with stunning photos.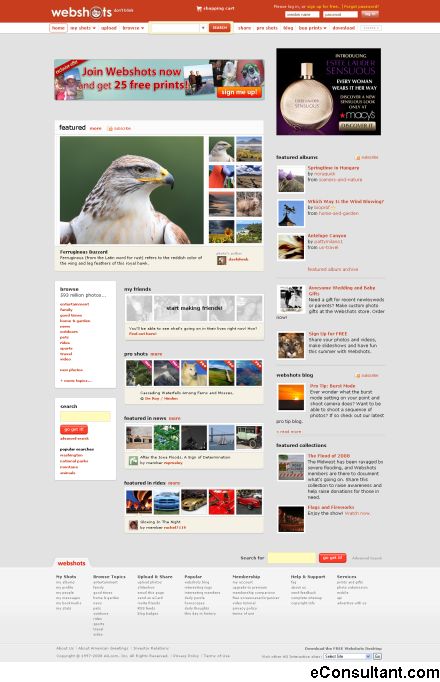 See more : Web 2.0 Sites Logos Index
System Drivers: Is your PC running slow? Speed up your system with the latest System Drivers.
Clean Registry: Is your PC running slow? Speed up your system with a Clean Registry.
Web Hosting: Are you paying too much for web hosting? Compare prices in long list of Web Hosting providers.
Next Post :
Web 2.0 : WebsitePolls
Previous Posts :
One Response to "Web 2.0 : Webshots"
Web 2.0 Directory : eConsultant « Dostum Blog Says:
September 9th, 2009 at 9:31 pm

[…] | Web2PDF | WebAsyst | WebJam | Weblin | WebMail | WeBot | WebRidesTV | WebScriptLab | Webshots | WebsitePolls | WebSlides | WeddingMapper | Weebly | WeeMee | WeFi | Wegor | wengo | Wesabe | […]
Your turn. Add your comment.
You must be logged in to post a comment.