Web 2.0 : Vitalist
Site Name : Vitalist
URL : http://www.vitalist.com
Description : Vitalist is perfect for anyone who is need of getting things done in their everyday life. Vitalist is an excellent choice for managers, accountants, IT professionals, salesmen, contractors, consultants, attorneys, you name it. Basically, if you need to get things done, Vitalist can work for you.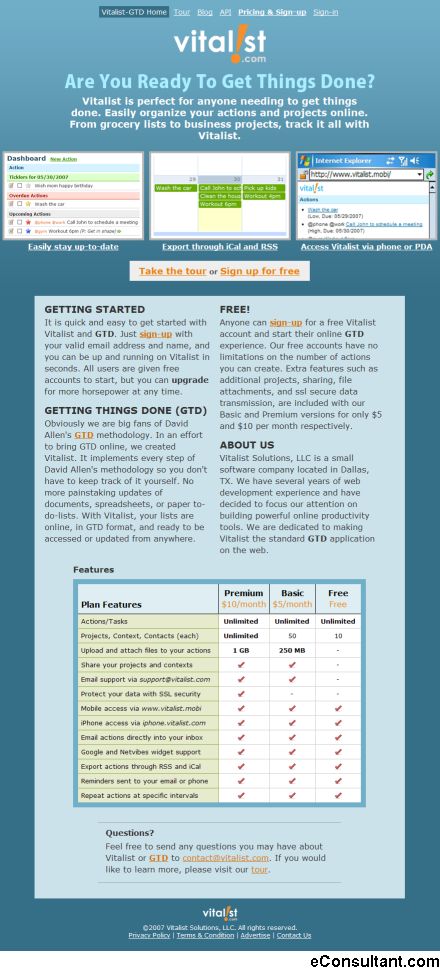 See more : Web 2.0 Sites Logos Index
System Drivers: Is your PC running slow? Speed up your system with the latest System Drivers.
Clean Registry: Is your PC running slow? Speed up your system with a Clean Registry.
Web Hosting: Are you paying too much for web hosting? Compare prices in long list of Web Hosting providers.
Next Post :
Web 2.0 : Votigo
Previous Posts :
One Response to "Web 2.0 : Vitalist"
Web 2.0 Directory : eConsultant « Dostum Blog Says:
September 9th, 2009 at 9:30 pm

[…] | Viewdle | Viewr | Vinix | Vinorati | ViralTracker | ViralVideos | VIRB | VisualThesaurus | Vitalist | Vizu | Voices | VOIS | Voki | Votigo | Vox | vozMe | vSide | vSocial | VuFind | VUVOX | Vyew | […]
Your turn. Add your comment.
You must be logged in to post a comment.