Web 2.0 : Traineo
Site Name : Traineo
URL : http://www.traineo.com/
Description : Motivation, Support and Accountability are the keys to achieving a weight loss and fitness goal. Traineo mission is to create the most effective weight loss and fitness community on the web by combining the latest software technology with sound information and services from the world's leading health and fitness experts.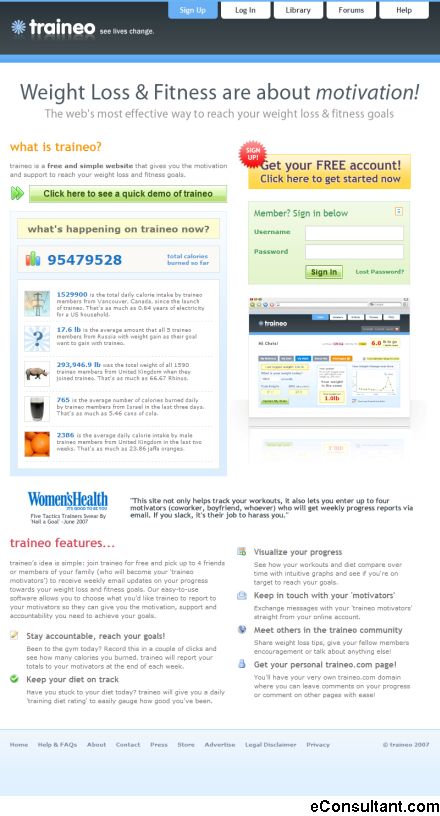 See more : Web 2.0 Sites Logos Index
System Drivers: Is your PC running slow? Speed up your system with the latest System Drivers.
Clean Registry: Is your PC running slow? Speed up your system with a Clean Registry.
Web Hosting: Are you paying too much for web hosting? Compare prices in long list of Web Hosting providers.
Next Post :
Web 2.0 : Travelistic
Previous Posts :
One Response to "Web 2.0 : Traineo"
Web 2.0 Directory : eConsultant « Dostum Blog Says:
August 30th, 2009 at 1:57 pm

[…] | ToonDoo | Topix | TouchGraph | TownCrossing | TracBac | TracksLife | Traffic | TrailFire | Traineo | Travelistic | TravelPost | Trayle | Trendio | Tribler | Trig | TripCart | Tripim | Tripology | […]
Your turn. Add your comment.
You must be logged in to post a comment.