Web 2.0 : Tjoon
Site Name : Tjoon
URL : http://www.tjoon.com
Description : Tjoon makes it really easy to create split screen videos online by just using your webcam. Until now you needed special movie editing software to create those movies but not anymore, With Tjoon you can record your own stories, song or (birthday)wishes directly with your webcam and invite others to fill in the spots.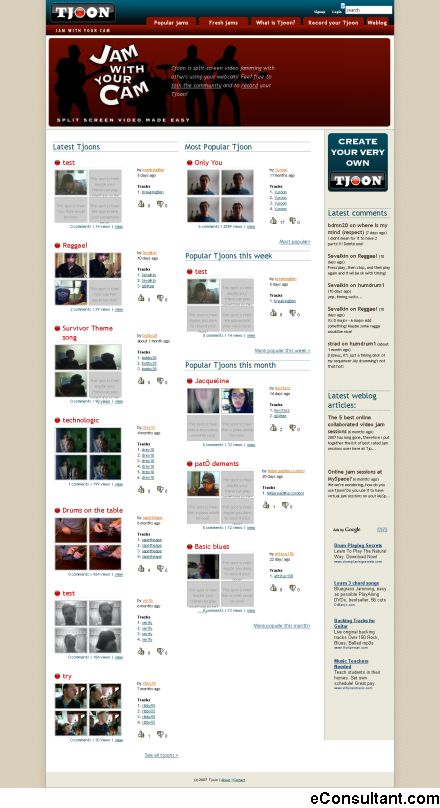 See more : Web 2.0 Sites Logos Index
System Drivers: Is your PC running slow? Speed up your system with the latest System Drivers.
Clean Registry: Is your PC running slow? Speed up your system with a Clean Registry.
Web Hosting: Are you paying too much for web hosting? Compare prices in long list of Web Hosting providers.
Next Post :
Web 2.0 : Toodledo
Previous Posts :
One Response to "Web 2.0 : Tjoon"
Web 2.0 Directory : eConsultant « Dostum Blog Says:
September 9th, 2009 at 9:51 pm

[…] | Ticketish | TickSpot | Time59 | TimeBridge | TimeToMeet | timeXchange | Tinfinger | TinyLoad | Tjoon | Toodledo | ToonDoo | Topix | TouchGraph | TownCrossing | TracBac | TracksLife | Traffic | […]
Your turn. Add your comment.
You must be logged in to post a comment.