Web 2.0 : Piczo
Site Name : Piczo
URL : http://piczo.com
Description : Piczo has created a space that gives teens around the world the freedom and tools to express themselves and connect with friends in a safer social networking environment. Piczo allows its users to create fully customizable personal websites that do not require any understanding of html code. Users share their life stories with friends by designing their sites with multiple pages featuring photos, graphics, guest books, comment boards, music, and more. Each site can be linked to other friends sites and users can interact with them and their friends, and meet new people online.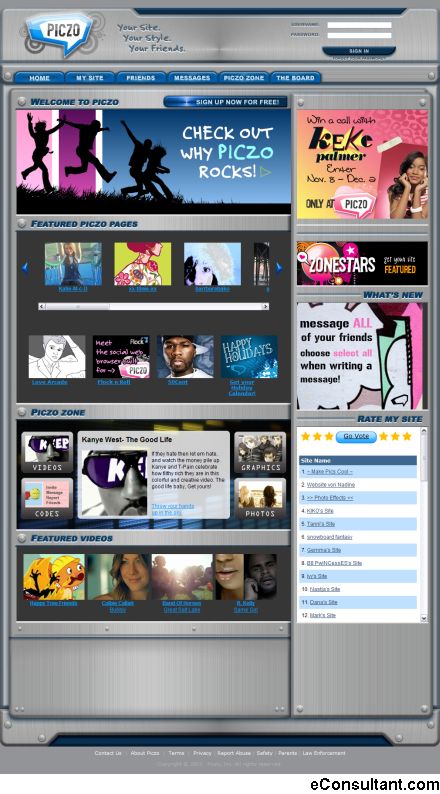 See more : Web 2.0 Sites Logos Index
System Drivers: Is your PC running slow? Speed up your system with the latest System Drivers.
Clean Registry: Is your PC running slow? Speed up your system with a Clean Registry.
Web Hosting: Are you paying too much for web hosting? Compare prices in long list of Web Hosting providers.
Next Post :
Web 2.0 : Recruiting Grounds
Previous Posts :
Your turn. Add your comment.
You must be logged in to post a comment.