Web 2.0 : Notesake
Site Name : Notesake
URL : http://notesake.com
Description : NoteSake allows you to completely do away with tattered three-ring binders and coffee-stained loose leaf. These obsolete resources only seem to take you one more step away from total productivity. With NoteSake, you can take your notes during class, share them with a friend, or groups can work together on the same note, all through your laptop.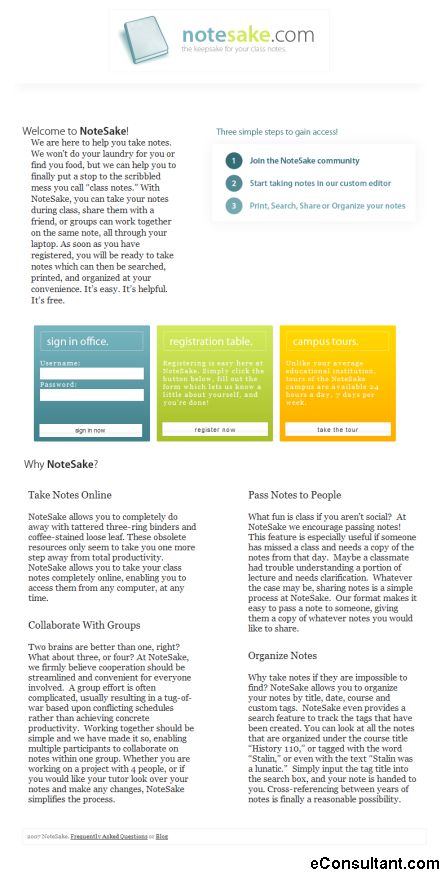 See more : Web 2.0 Sites Logos Index
System Drivers: Is your PC running slow? Speed up your system with the latest System Drivers.
Clean Registry: Is your PC running slow? Speed up your system with a Clean Registry.
Web Hosting: Are you paying too much for web hosting? Compare prices in long list of Web Hosting providers.
Next Post :
Web 2.0 : Nutshell
Previous Posts :
One Response to "Web 2.0 : Notesake"
Web 2.0 Directory : eConsultant « Dostum Blog Says:
August 30th, 2009 at 2:06 pm

[…] | NewsFeedMaker | NewShutch | Nexo | Next2Friends | Nimbuzz | Nook | NoteCentric | NoteMesh | Notesake | Nozbe | Num Sum | Numbler | Nutshell | Nuvvo | Nymbler | OasisActive | Obopay | Octopz | Odeo | […]
Your turn. Add your comment.
You must be logged in to post a comment.