Web 2.0 : MyPlick
Site Name : MyPlick
URL : http://myplick.com
Description : With MyPlick you can upload your presentation documents in a variety of formats such as powerpoint, pdf, openoffice odp, etc. If you need to add narration or sound effect to your presentation, you can upload an audio file and have the option to synchronize the audio with your slides using our online easy-to-use sync tool. Once a presentation is made, you will have the choice to either publicly share with everyone or only share it within a small private group. You will also be able to find out how users are viewing your plick, for example, how much time people stayed on each slide.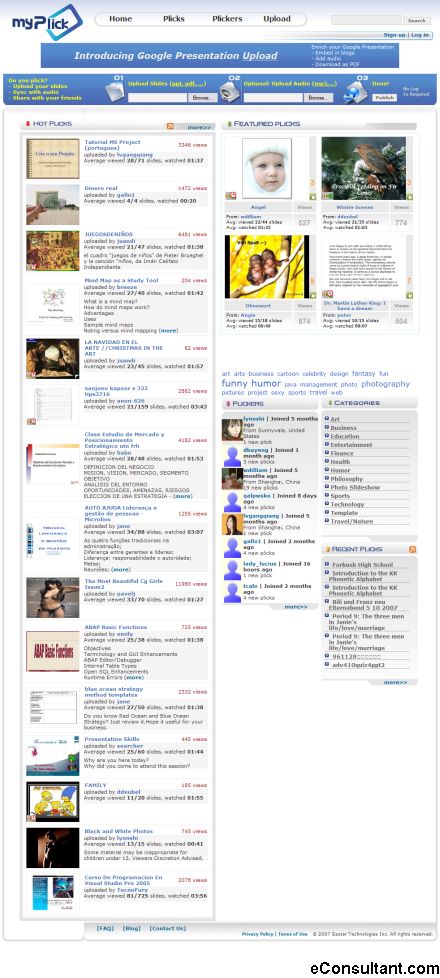 See more : Web 2.0 Sites Logos Index
System Drivers: Is your PC running slow? Speed up your system with the latest System Drivers.
Clean Registry: Is your PC running slow? Speed up your system with a Clean Registry.
Web Hosting: Are you paying too much for web hosting? Compare prices in long list of Web Hosting providers.
Next Post :
Web 2.0 : PipelineDeals
Previous Posts :
Your turn. Add your comment.
You must be logged in to post a comment.