Web 2.0 : Extrapounds
Site Name : Extrapounds
URL : http://www.extrapounds.com
Description : Extrapounds is an independent weight loss social community. This unique website increases the likelihood of successful weight loss and maintenance by providing access to a community of people who share a common goal: to lose weight. Extrapounds is here to give members access to a user-friendly, convenient and personal space or web log that charts progress and stores relevant information concerning weight loss and diet. Extrapounds goal is to help promote self awareness for those undertaking a journey towards weight loss and increased self esteem. All of that for FREE.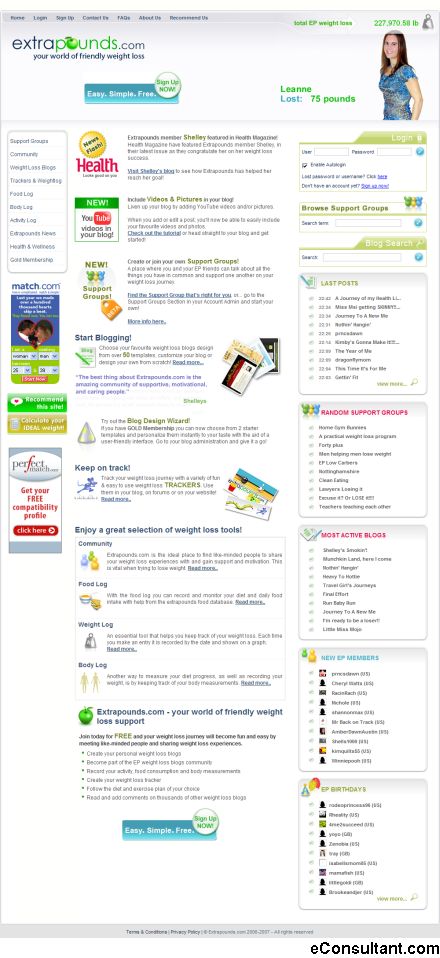 See more : Web 2.0 Sites Logos Index
System Drivers: Is your PC running slow? Speed up your system with the latest System Drivers.
Clean Registry: Is your PC running slow? Speed up your system with a Clean Registry.
Web Hosting: Are you paying too much for web hosting? Compare prices in long list of Web Hosting providers.
Next Post :
Web 2.0 : FitnessJournal
Previous Posts :
Your turn. Add your comment.
You must be logged in to post a comment.